In the dynamic world of online trading, the eToro app has emerged as a renowned platform, offering a unique social trading experience to investors worldwide. With its innovative features and user-friendly interface, eToro has gained popularity among both novice and experienced traders. In this article, we will delve into the key aspects of eToro, including trading fees, deposit options, balance protection, product offerings, stock range, demo account availability, base currencies, customer support, and its desktop and mobile platforms.
eToro App - A Comprehensive Overview of a Leading Trading Platform
eToro: A Pioneer in Social Trading
eToro is a well-established online brokerage firm founded in 2007. With headquarters in Cyprus, eToro has grown to become a leading global platform for trading various financial instruments, including stocks, cryptocurrencies, commodities, and more. One of the standout features of eToro is its social trading network, which enables users to interact, share insights, and even copy the trades of successful investors.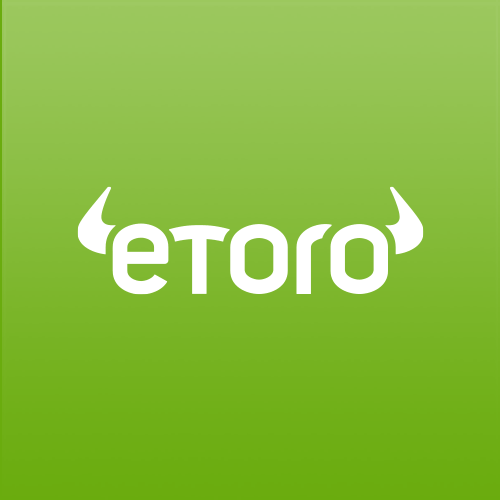 Suggested for beginner and experienced casual traders looking for a quick and affordable way to invest.
Trading Fees
When it comes to trading fees, eToro adopts a transparent fee structure. While there are no commissions on stock trading, eToro charges spreads on trades. The spreads vary depending on the asset class and market conditions. For example, the average spread on major currency pairs like EUR/USD can be as low as 1 pip, while the spread for popular stocks like Apple (AAPL) can start from as low as 0.09%. Additionally, there may be overnight fees for holding positions overnight or over the weekend. Comparing with other brokers, eToro offers the lowest brokerage fees.
Deposit Options
eToro provides multiple convenient deposit options, including credit/debit cards, bank transfers, PayPal, Skrill, and Neteller. The availability of different payment methods ensures that users can fund their accounts easily and efficiently.
Balance Protection
eToro offers balance protection for its clients. This means that clients' account balances will not go negative, mitigating the risk of substantial losses exceeding the initial investment.
Product Offerings and Stock Range
eToro boasts a wide range of financial instruments for traders to choose from. The platform offers over 2,000 assets, including stocks, cryptocurrencies, indices, ETFs, commodities, CFD's and more. This diverse selection of assets allows investors to create well-diversified portfolios tailored to their preferences and investment goals. eToro's stock range includes popular companies such as Apple, Amazon, Microsoft, and Google, among many others. If you want to get started with CFD day trading specifically, check out our in-depth CFD guide.
Demo Account Availability
For traders who prefer to practice their strategies before committing real funds, the eToro app offers a free demo account. The demo account mirrors the live trading environment and provides users with virtual funds to experiment with different trading approaches, making it an ideal tool for beginners to gain confidence.
Base Currencies
eToro supports various base currencies, including USD, EUR, GBP, AUD, and more. This flexibility in base currencies accommodates traders from different regions and simplifies transactions by allowing users to trade in their preferred currency.
Customer Support
eToro prioritizes customer support and offers assistance through various channels. Users can access a comprehensive FAQ section on the eToro website, submit inquiries via email, and engage in live chat support. The platform also encourages users to seek guidance from the vibrant eToro community, where experienced traders can provide insights and support. Keep in mind that customer support is not the only factor that plays a role within account security. If you're asking yourself, are brokerage accounts safe, check out our safety guide.
Desktop and Mobile Platforms
eToro provides a robust and user-friendly trading platform accessible via both desktop and mobile devices. The eToro desktop platform offers one of the best online trading tools, including real-time market data, and a seamless trading experience. Furthermore, the eToro mobile app allows traders to stay connected and manage their portfolios on the go, providing convenience and flexibility.
The All-In-One Trading Platform
As a prominent player in the world of online trading, the eToro app offers a unique social trading experience, coupled with a wide range of financial instruments and a user-friendly platform. With transparent trading fees, diverse deposit options, balance protection, demo account availability, and strong customer support, eToro aims to cater to the needs of traders at all levels of expertise. Whether you are a beginner or an experienced investor, eToro's innovative features and commitment to user satisfaction make it a platform worth considering in your trading journey.
This article is for informational purposes only and should not be considered as financial advice. Trading in financial markets involves risk, and it is important to conduct thorough research and seek professional guidance before making any investment decisions.
The fascinating world of  trading app with free real money  is explored in this in-depth examination of eToro's paper trading accounts. Modern technology has been