Whether you're a casual or professional trader, everyone searches for the lowest brokerage fees since costs are always an essential part to consider when selecting the right trading platform. Trading fees, withdrawal fees and many more can cut into your investment profits, making it critical to select a platform with reasonable expenses.
What role do costs play when trading?
Many investors are lured to trading platforms that have the lowest brokerage fees while looking for one. Sure, selecting the platform with the lowest costs may appear to be the most cost-effective option, but this is not always the case. For example, a platform with reduced costs but restricted investment possibilities or lacking critical features such as research tools and advanced charting may wind up costing investors more in the long term. So keep that in mind while we go over the different types of fees a trading platform has to offer.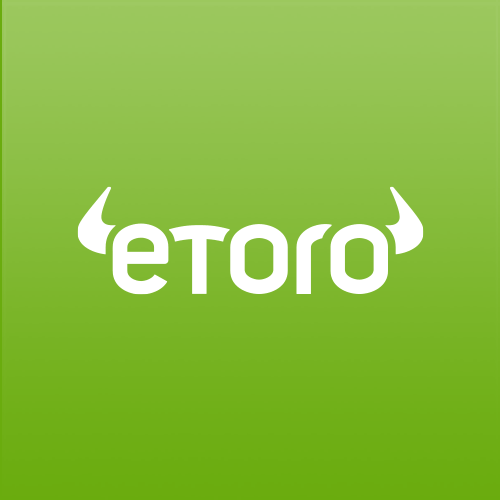 Suggested for beginner and experienced casual traders looking for a quick and affordable way to invest.
Trading Fees

Trading fees, which are assessed each time an investor buys or sells a security, are the most frequent fees that traders will encounter. Depending on the platform, trading fees can range significantly and have a big impact on investment profits. To keep costs down, it's critical to select a trading platform that provides competitive trading fees. It is good to know that trading with margins and leverages – used in CFD day trading – usually come with higher trading fees.


Account

Maintenance Fees

Account Maintainance Fees are fees that are regulary charged to maintain a trading account. They might occur on a periodic basis (monthly or annually) and Investors should be wary to select a platform with competitive rates because those fees can add up over time.

Inactivity Fees

If a trader or investor doesn't act within a specific time frame, they may be subject to inactivity fees. Choosing a platform that doesn't charge inactivity fees or that has fair restrictions for avoiding them is vital especially for investors that are looking for casual trades. By the way, you should always stay alerted with your login activities even if you are inactive for a longer time. Being inactive for too long might interest others who try to gain access to your account. But, are brokerage accounts safe? An updated article about broker safety guides you through the important variables about security measures.


Premium Fees

There are a few trading platforms that may additionally offer premium services for a fee. Some platforms charge a premium for premium services, such as access to superior research tools or individualized investment recommendations. Although these premium services may be worthwhile for some investors, it's crucial to examine whether or not they're truly worth the additional expense. Brokers sometimes offer a wider selection of trading tools should you decide to use their premium service. In our tools guide you can learn more about the best online trading tools brokers are offering.



Frequent traders are one group that may find cheap fees particularly tempting. For example, if an investor trades often during the day on a platform with high brokerage fees, they may accrue considerable trading expenses. In this instance, selecting a platform with the lowest brokerage fees may be a wise decision to keep costs down.
However, additional aspects must still be considered. For example, a platform with low trading fees but bad customer service may not be worth the savings. If an investor has problems or has queries, a platform with excellent customer service may be quite helpful in addressing difficulties promptly and effectively.

Another factor to examine is the available investing alternatives. For investors with specific financial goals, a platform with cheap costs but a restricted selection of investment possibilities may not be the ideal solution. For example, a foreign stock investor may want a platform that provides access to worldwide markets, even if it means paying somewhat higher trading costs.
When evaluating trading costs, it's also vital to analyze a platform's total cost structure. Some platforms have modest trading costs but impose higher fees for other services such as account management or fund transfers. Even with minimal costs, investors may discover that the entire cost of utilizing the platform is more than expected in some circumstances. Brokers should always be transparent with their costs, showing them in an obvious way rather then hiding them from their user interface. For beginners, it's recommended to use an easy to use brokerage account before going deeper into more complicated platforms and apps. Easier platforms offer their traders easy-to-understand costs models which is helpful for newcomers. You can read more about usability in our article about cost models.

It's obvious that the lowest brokerage fees are always appealing, but they should not be the sole consideration. Other variables to consider are the quality of customer assistance, convenience of usage, and accessible investment alternatives. To fulfill their individual investing goals, investors should select a platform that offers a combination of those.
The fascinating world of  trading app with free real money  is explored in this in-depth examination of eToro's paper trading accounts. Modern technology has been